Newspaper Information
Information on how to request Obituaries from the Cadillac News and what other newspapers are in the area.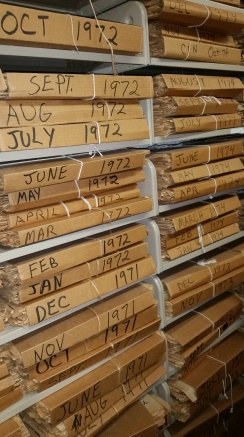 If you are looking for information on obituaries the Cadillac Wexford Public Library has the Cadillac News from 1970 to present in paper format.  If you have requests please email reference for more information.

If you are looking for obituaries before 1970 and other historical data we ask that you contact local historians Alice and Charles .  They are more than willing to look up information for you for a fee. 
INTERESTED IN CADILLAC AREA HISTORY?
Early Cadillac Evening News editions with 2,300 indexed stories and chronologies of the first 100 years (1871 to 1971) are available for your family research and enjoyment.
Now available at the Cadillac Wexford Public Library the Manton Tribune digitally on a computer
Manton Tribune 1880-1963
Tustin Times 1896-1905
Thanks to the Manton Rotary and the Great Lake Energy Cooperative People Fund for grants to help us keep the history of our County.