Loading palette preview

Love and Other Consolation Prizes.jpg
Book Cover for Love and Other Consolation Prizes by author Jamie Ford.
Catalog & Library Account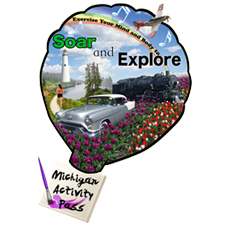 Michigan Activity Pass (MAP) 
Free or discounted passes to state parks, campgrounds, museums,
art exhibits, farms, gardens, lighthouses, music, theaters, historic sites,
recreation areas, & more!
SEARCH all across Michigan for fun activities!
PRINT out special deal passes from your library!