IMAGINE: THE SUMMER OF ESCAPE - SUMMER READING PROGRAM 2022
Saturday, June 11th - Saturday August 13th
Grades 5-10 (last grade completed). Complete all four Advanced Reader boards by Saturday, August 13th to be entered into our grand prize drawings! On each sheet, complete three activities from the outer circle and two activities from the inner circle. Once finished with each sheet, bring to the Children's Room to win a prize (free book!). Complete the extra credit board up to two times for more chances to win! Questions? Email teens@cadillaclibrary.org.
Download your the challenge sheets:
Board 1
Board 2
Board 3
Board 4
Extra Credit Board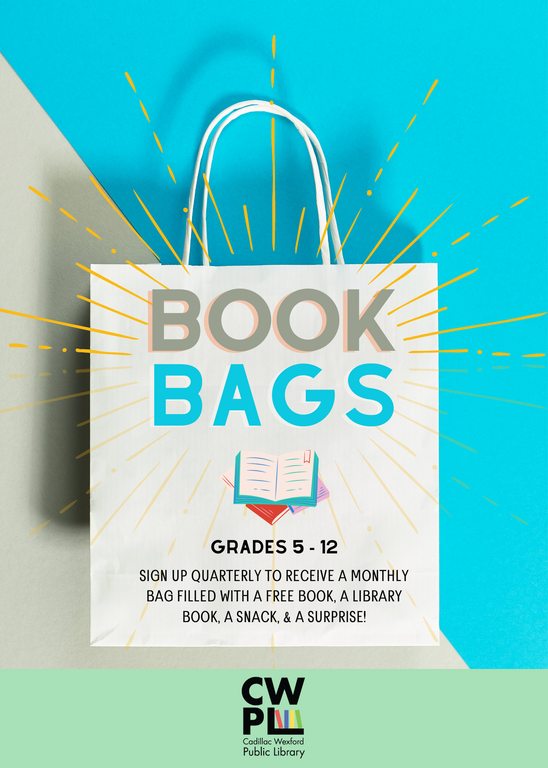 BOOK BAGS 2022
Our book bag is modeled after subscription box services like OwlCrate and our own book boxes of 2021. Sign up quarterly to receive a monthly book bag filled with a free book, a library book, snack, and a surprise! Grades 5-12 (ages 10-19). 
How to sign up & receive your Book Bag: 
1. Call 775-6541 or email teens@cadillaclibrary.org
(please give your name, grade/age, and phone number).
Sign up for 1st quarter bags (FEB, MAR, APR) opens January 11th.
Sign up for 2nd quarter bags (MAY, JUN, JUL) opens April 1st.
Sign up for 3rd quarter bags (AUG, SEP, OCT) opens July 1st.
Sign up for 4th quarter bags (NOV, DEC, JAN) opens October 1st.

2. Fill out a Book Bag Form (to help us know what you like!):
BOOK BAG FORM
3. Pick up your Book Bag after 3pm on the 1st of the month
(you'll have 10 days to pick up your bag). Enjoy!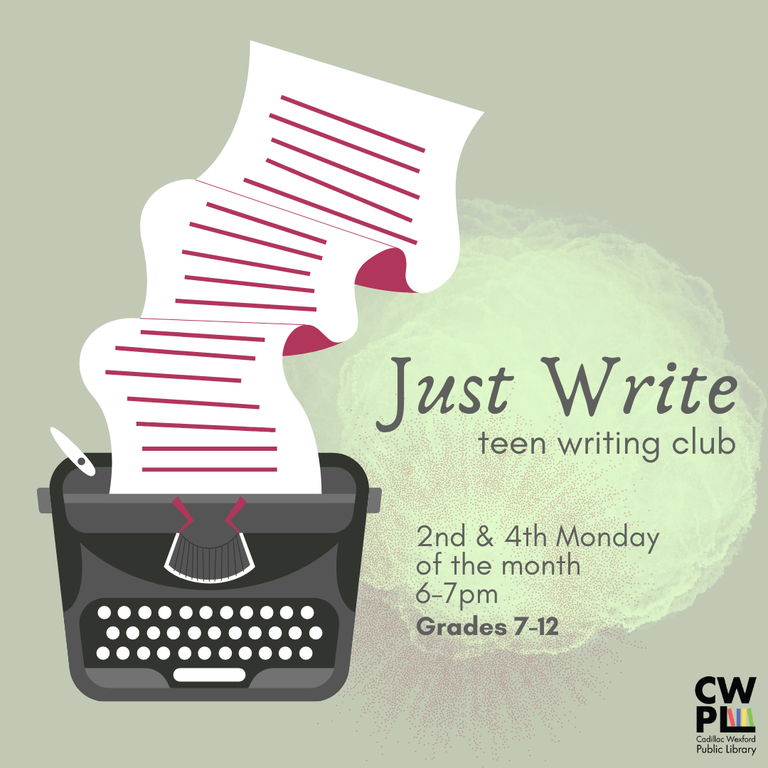 MiLibraryQuest
Treasures of the Deep

12 Down: Operated off the coast of North Africa
This is one clue to help you solve the Treasure of the Deep crossword puzzle.
For more information and additional clues, please visit the MiLibraryQuest website.